The Summerset Celebration event returns to Elder Scrolls Online this month, and all ESO players should get ready for it. Arriving on July 23rd, expect plenty of looting and collecting as activities get underway. Here's a list of what ESO players can look forward to.
Grab Your Loot With the Summerset's Bounty

When the celebration starts on the 23rd, all ESO players will receive bonus rewards and a new event-specific outfit style, by simply playing in the Summerset region, available for ESO players who own the Summerset Chapter.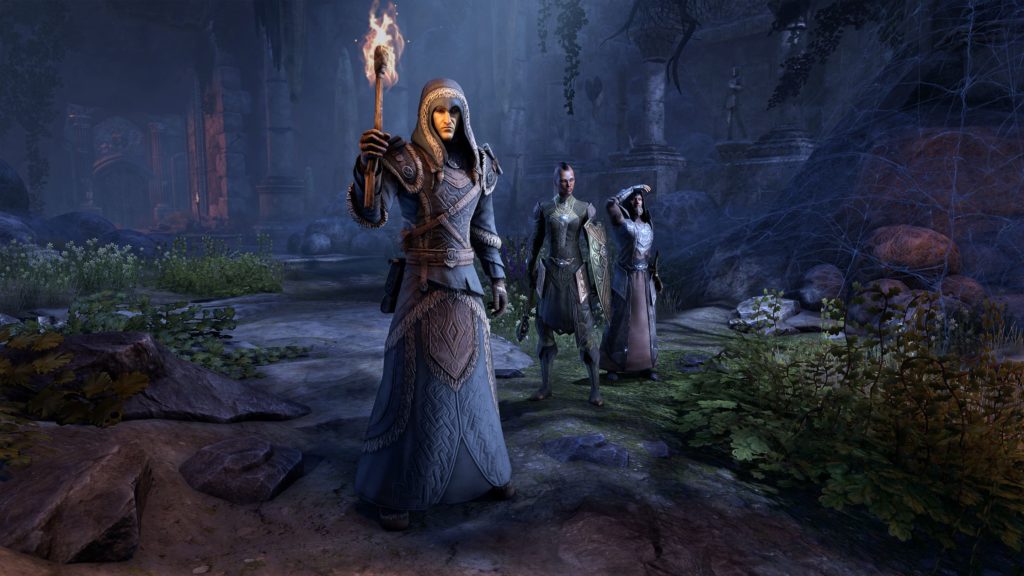 All daily quests in Summerset, resource nodes, world trial, delve bosses, and Psijic Portals will drop extra loot, so be sure to start farming them for the goods. Additionally, the first Abyssal Geyser, delve, WB and Cloudrest Trial completed for the day will give you a Glorious Summerset Coffer, which has better yields like set items, recipes and even the new Snowhawk Mage outfit style which looks great.
Get a new Indrik Mount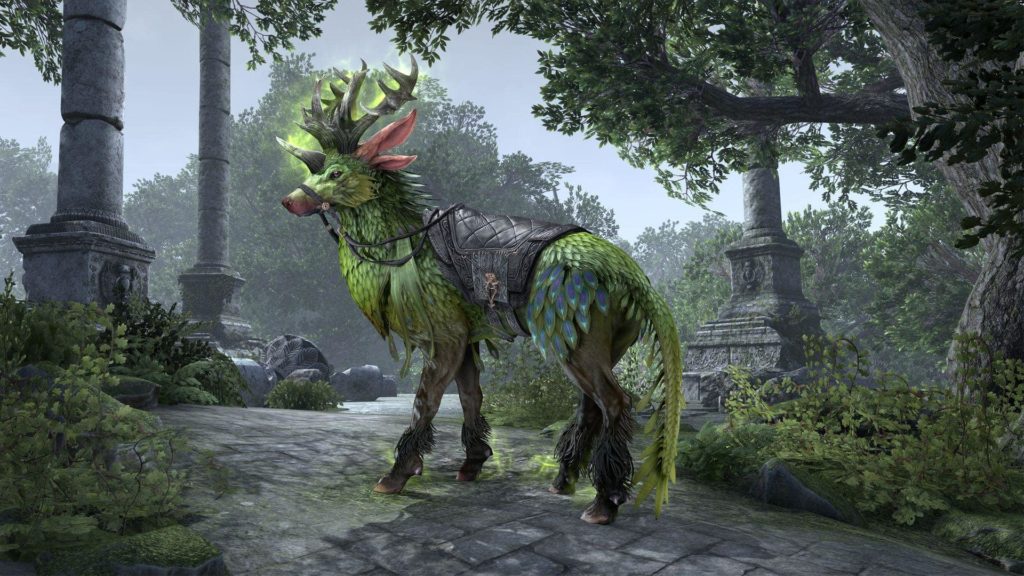 Of course, to acquire these new berries, you need Event Tickets. During the event period, you can acquire three as an additional reward for the first delve, world boss, Abyssal Geyser, or Cloudrest trial quest you complete each day—the same activities you were already doing for the event!
Here's a list of everything the Impresario will have in stock throughout the Summerset Celebration:
All four Indrik Feathers (to get a Nascent Indrik)
The first two Mossheart Berries of Bloom and Budding
Group repair kits
Summerset furnishings

Alinor Wall Mirror, Ornate
Alinor Archway, Tall
Alinor Monument, Marble
Painting of Summerset Coast, Refined
Alinor Pergola, Blue Wisteria Peaked
Display Case, Specimen
Psijic Lighting Globe, Small
Alinor Winerack, Polished
Display Case, Standing Arched
Alinor Desk, Mirrored

Snowhawk Mage outfit style pages (bound to your character on purchase)
Summerset Chapter Is On Sale
For new or returning players without the Chapter, fret not. During the celebration, the Summerset Chapter will be on sale at 50% on the Crown Store.That's not all you can get from the Crown Store during the event period, however, since you can also grab the Summerset Collector's Pack at 50% off, acquire returning Psijic Vault Crown Crates, and even snag the brand-new "Music Box, Enigmas of the Elder Way" furnishing for your home.